Prof. Virginia Zhelyazkova
DIRECTOR OF RESEARCH UNIT "FINANCE AND FINANCIAL MANAGEMENT"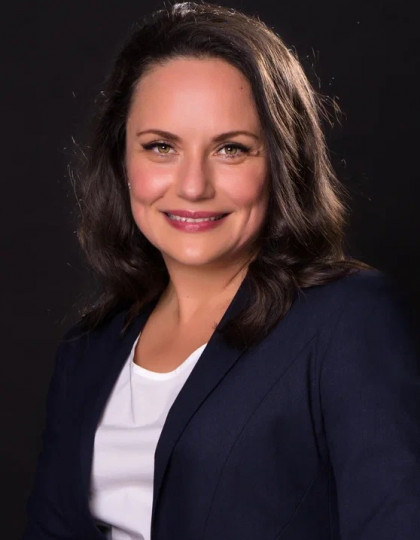 Prof. D. Sc. Virginia Zhelyazkova is vice-rector for education and quality management in VUZF University from 2013 to 2021. She is Director of research unit "Finance and Financial Management" at the Laboratory for Scientific and Applied Studies of VUZF University, lecturer in "International finance", "Financial Risk Management" and other subjects in the area of finance in the same university.
She has teaching experience from the International Faculty of the University of Sheffield City College, and between 2013 and 2016 serves as Financial National Contact Point (NCP) for European Commission"s Horizon 2020 for Bulgaria.
To date, Virginia Zhelyazkova has combined academic expertise with 12 years banking experience. She has been working for Postbank in Bulgaria since 2006, where since 2011 is acting as Environmental Officer of the Bank in charge of the implementation of its environmental policy.
Her research interests are primarily in the area of financial aspects of circular economy, environmental risk management, new forms of banking. She is author of two monographs - "Environmental Risk Management in the Activitis of Financial Institutions" (2013) and "Circular Economy. Financial Aspects" (2017), as well as a number of research papers. In 2017 she visited UCLAN University campus in Larnaca, Cyprus, as a guest lecturer.