Julia Dobreva
Vice-Rector of VUZF University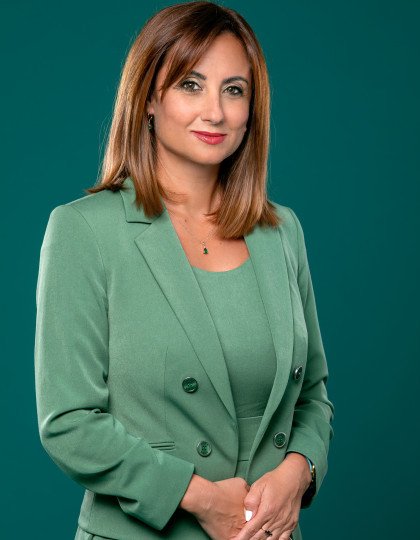 Prof. Dr. Julia Dobreva is Vice-Rector of VUZF University. She is a PhD in Economics, majoring in Political Economy. She graduated from "St. Kliment Ohridski" Sofia University, where she defended her doctoral thesis on "Optimization modelling in sustainable development research" in October 2011. Since January 2012, she has been a part-time lecturer at the Higher School of Insurance and Finance (VUZF University), as well as an honorary university lecturer at the International Faculty of the University of Sheffield, UK. Since February 2014 Julia Dobreva was chief assistant professor at VUZF Universiy and in March 2016 she was elected Assistant Professor. Since October 2021 she is a full Professor of Economics. She teaches undergraduate courses in the fields of Sustainable Development, Operational Management, Financial Management, Accounting, Management Accounting and Financial Institutions and Markets, as well as in the Master"s Courses in Behavioural Finance, Global Studies, Consumer Behaviour.
She is the author of two textbooks, three books and a number of articles and scholarly publications on sustainable development, the global economy, behavioural economics and institutional development. She has participated in various international scientific conferences and projects in Italy, England, Denmark, Lithuania, Czech Republic, Poland, Greece, Turkey, Romania, Qatar and others.
In addition to her academic experience, she has many years of management experience in the banking sector.