Prof. Boyan Durankev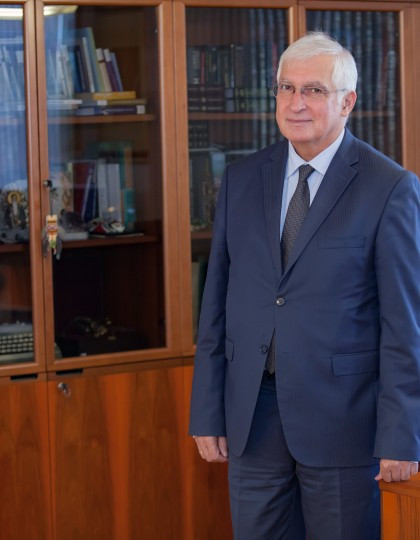 Prof. Dr. Boyan Durankev is born in Sofia on May 2, 1951.
He graduated the Higher Institute of Economics, later named University of National and World Economy (UNWE), in which he works since 1980. Doctor of Economics. Subsequently he was an assistant, chief assistant, associate professor and professor.
He has specialized in Russia, Germany, Portugal, USA.
Over the years, prof. dr. Boyan Durankev has been the Chairman of the National Economic Association of the Republic of Bulgaria; Director of the university publisher "Stopanstvo" at the UNWE; Director of the magazine "Alternativi" at the UNWE; Member of the committee of Specializations and Scientific Research at the MES; Head for Bulgaria"s International Project "Research of the Organizational Culture"; Head of a number of national projects; Editor-in-Chief of the magazine "Marketing Management in New Europe"; Director of the marketing and advertising agency "New Horizons"; Member of the Academic council at the UNWE; Chief Secretary of UNWE; Member of the Expert Council of the CEM; Deal. Chair of the "Center for Constitutional Studies"; Key Expert at MEET; Chairman of the UNWE Publishing Board.
He is the author of more than 350 specialized monographs, textbooks and articles.
Currently, prof. dr. Boyan Durankev, is the head of the Marketing and Management department at the University of finance, business and entrepreneurship (VUZF). Member of the Management Board of the Bulgarian Marketing Association. Member of "Superbrands" Bulgaria. Member of Habilitation Council at UNWE. Member of the Elders" Council at UNWE.
In the years 1990, 2014 and 2015 he was elected for Professor No. 1 of the University of National and World Economy.