Assoc. prof. Yakim Kitanov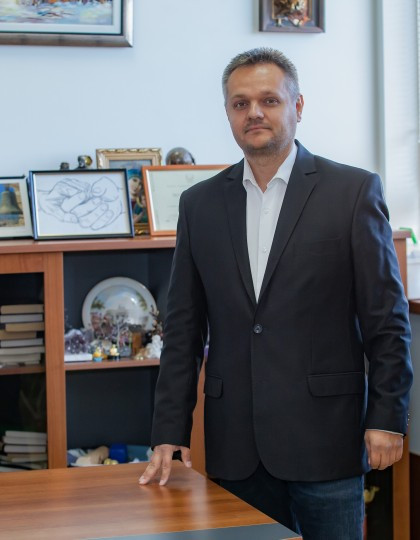 Assoc. prof. Yakim Kitanov, PhD is dean of the academic programme at VUZF University since 2013 where he has been working as a lecturer since 2005. Assoc. prof. Kitanov holds a bachelor degree and a PhD in Finance, which he combines with master degree in Geoecology from the University of Mining and Geology "St. Ivan Rilski", Sofia. These interdisciplinary studies have predefined his diversified scientific interests. They are evident from his publications that cover areas such as environmental costs, financing environmental security of the state and the private organization, investing, risk management, etc.
Assoc. prof. Kitanov combines his academic career with expertise from business practice. His most recent appointment is as member of the audit committee of Life Insurance Company "Saglasie".