Assoc. Prof. Radostin Vazov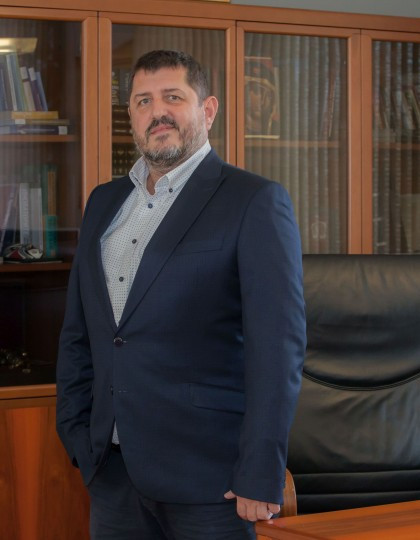 Assoc. Prof. Radostin Vazov, PhD, is Administrative Director of VUZF University. He also teaches in the disciplines Public Finance, Basics of Finance, Corporate Finance, Public Finance and Tax Management, Risk Projects Financing, Strategic Management for Entrepreneurship, Entrepreneurship and Innovation. He is a member of the editorial board of the "Money and Culture" magazine (since 2008) and the e-magazine Mathematics + (2015). Assoc. Prof. Vazov has specialized in South Bank University and London School of Economics and Political Science. In 2014, he defended a dissertation to acquire an educational and scientific rank "doctor".
Assoc. Prof. Radostin Vazov is managing and participating in many European projects in the field of entrepreneurship and innovation. He is a member of organizing and program committees of scientific forums in Bulgaria and abroad. He has many publications on entrepreneurship, innovation, insurance and risk management.