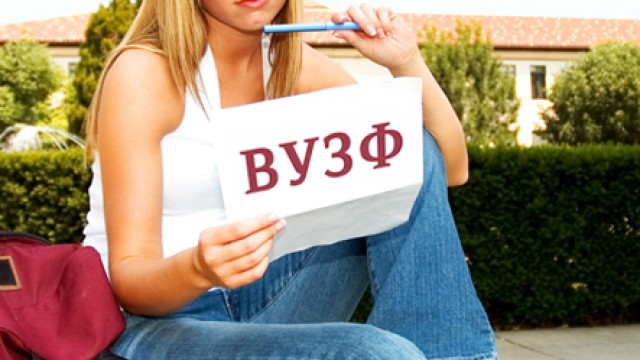 VUZF created the first bachelor's degree on business software in Europe
From the next fall will start the first bachelor's degree on business software in Bulgaria and Europe. Its name is "IT analysis and business strategies" and it was created from by The higher school of insurance and finances (VUZF), in partnership with leading companies from business management systems area. In this way, the program combines academic potential of VUZF with many years od practical experience of managers and professionals in the industry. The degree will prepare consultants on the deployment, sale, development and maintenance of business management. Entries for it have already started. The program is in economics and is suitable for anyone looking for a career in the field of information technology, without being a programmer. We remind you that VUZF and ERP Academy created the first in the country master's degree in business software.
"Today is very trendy to talk about a closer relationship between higher education and business - a principle that is enshrined in us for many years. VUZF always strived to find the most promising economic sectors and create innovative specialties, in close cooperation with the business. The result is that today our students are eventuated in some of the most successful companies in the banking, insurance, accounting, audit and risk management and other segments. Our ambition is to achieve the same success in the field of business software "- said Prof. Grigorii Vazov, rector of VUZF.
"After the interest towards the master degree from several European countries, I expect the new undergraduate program to cause international interest, the more that it is the only one in Europe. I think it is entirely realistic in the longer term that Bulgaria is going to become a regional center for training of personnel in the segment of systems for business management "- said Detelina Smilkova, vice president VUZF.
The biggest advantage of the new undergraduate program is the close partnership with the software industry. Lecturers in it are representatives of some of the leading Bulgarian companies for the development and implementation of business software as Balkan Services, Team VISION Bulgaria, ERP.BG, as well as speakers from SAP, Oracle Academy, Microsoft, ERP Academy and others. The program provides many opportunities for internship and work in the industry.
The graduates of the bachelor program "IT analysis and business strategies" will graduate as specialists in the implementation of software solutions. They will be able to make a successful career in both enterprise software companies and IT departments of manufacturing companies, banks, retailers and other companies using the systems for business management, as well as foreign companies. Currently the demand for trained personnel in the field is extremely high, and the payment of such specialists is well above average. More information about the program can be found at: www.it.vuzf.bg