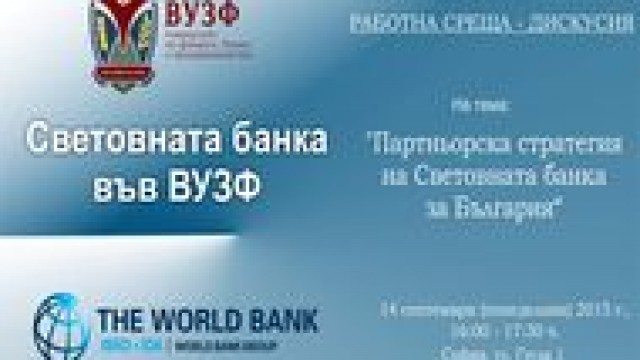 VUZF University and the World Bank: Partners in forthcoming working meeting
On September 14th, 2015 VUZF University, together with the World Bank, organize a working meeting on "Bulgaria's Potential for sustainable growth and shared prosperity". Welcome address will be delivered by Prof. Grigorii Vazov, Rector of VUZF University and Mr. Tony Thompson, Permanent Representative of the World Bank for Bulgaria, Czech Republic and Slovakia.
Mr. Thompson will present key conclusions from a recent analytical review on Bulgaria. Lead economists of the World Bank, experts and analysts from Bulgaria will take part in the discussion. The event will bring representatives of employer associations, the financial elite of the country, as well as representatives of the academic community. The working meeting aims also to consult the forthcoming World Bank Partnership Strategy for Bulgaria.